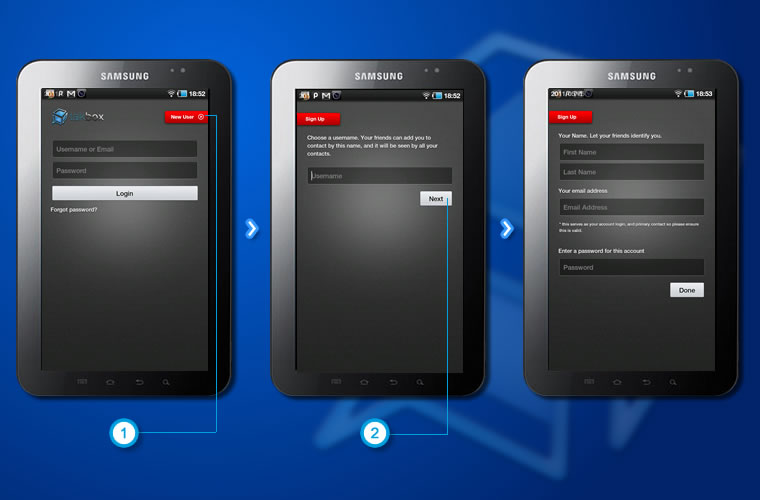 Sign up an TalkBox account in 10 seconds.
Step 1: Type in the username. Remember you've picked a username at registration? Your username is permanent and cannot be changed. Your friends want to add you manually, they can send a friend request via your username. So where can you find out what your username is?
Step 2: Type in some personal details (first name, last name and email) and password. First name and last name are your screen name, these you can change as frequently as you want to.