It's an exciting week at TalkBox, as we finally move into our new offices! Our new office is located in Kwun Tong area in Hong Kong. For the last 2 weeks, we have been preparing our new office – cleaning, painting, and getting desks and furniture ready. Today we made a big jump, quickly packed our things (I actually don't have that much stuffs tho…) and moved into the new office =)
Setting up our big TalkBox logo in front of the main door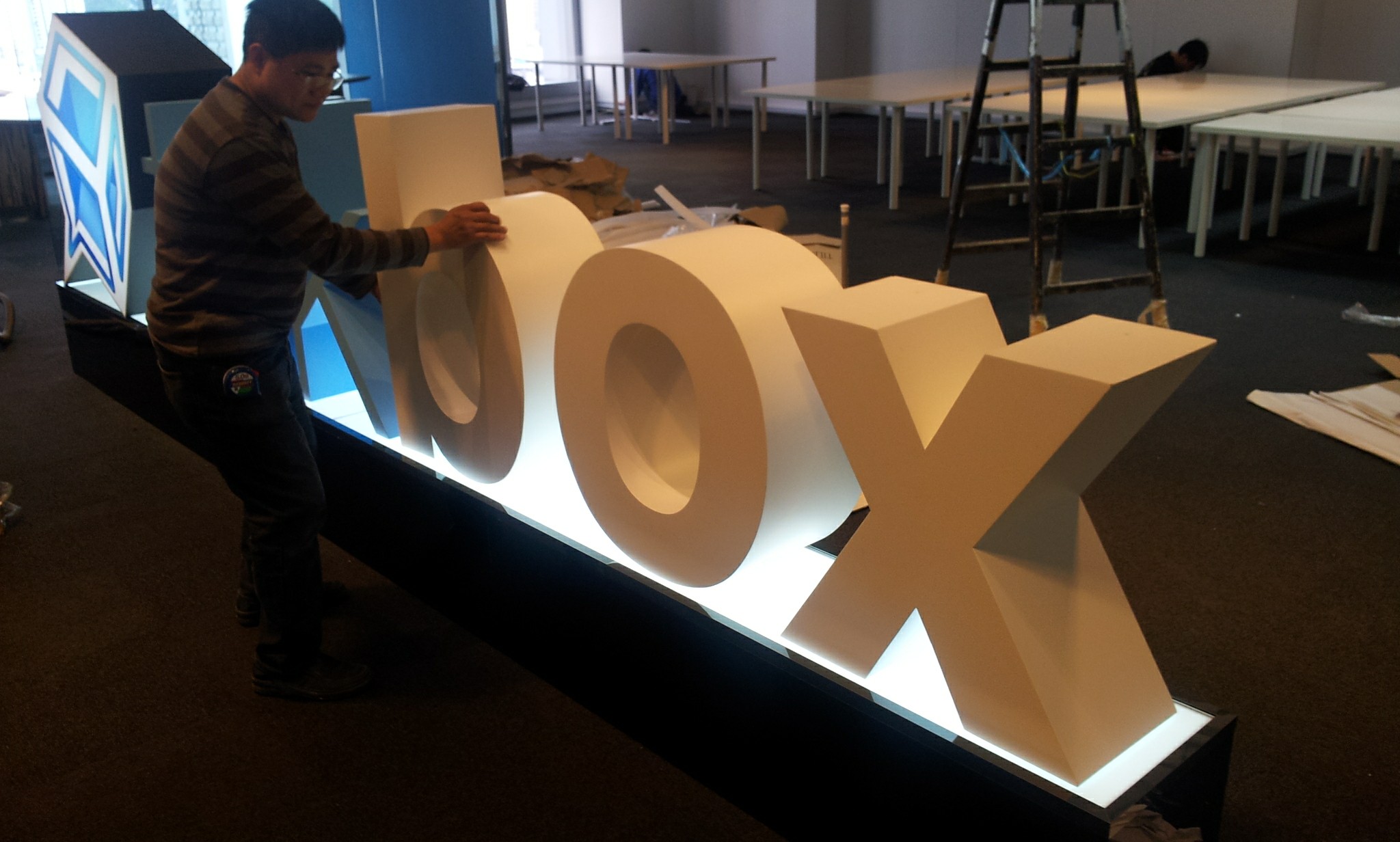 Jacqueline, Head of Marketing, is briefing our colleague, Stone, how to set up projector in the new conference room lol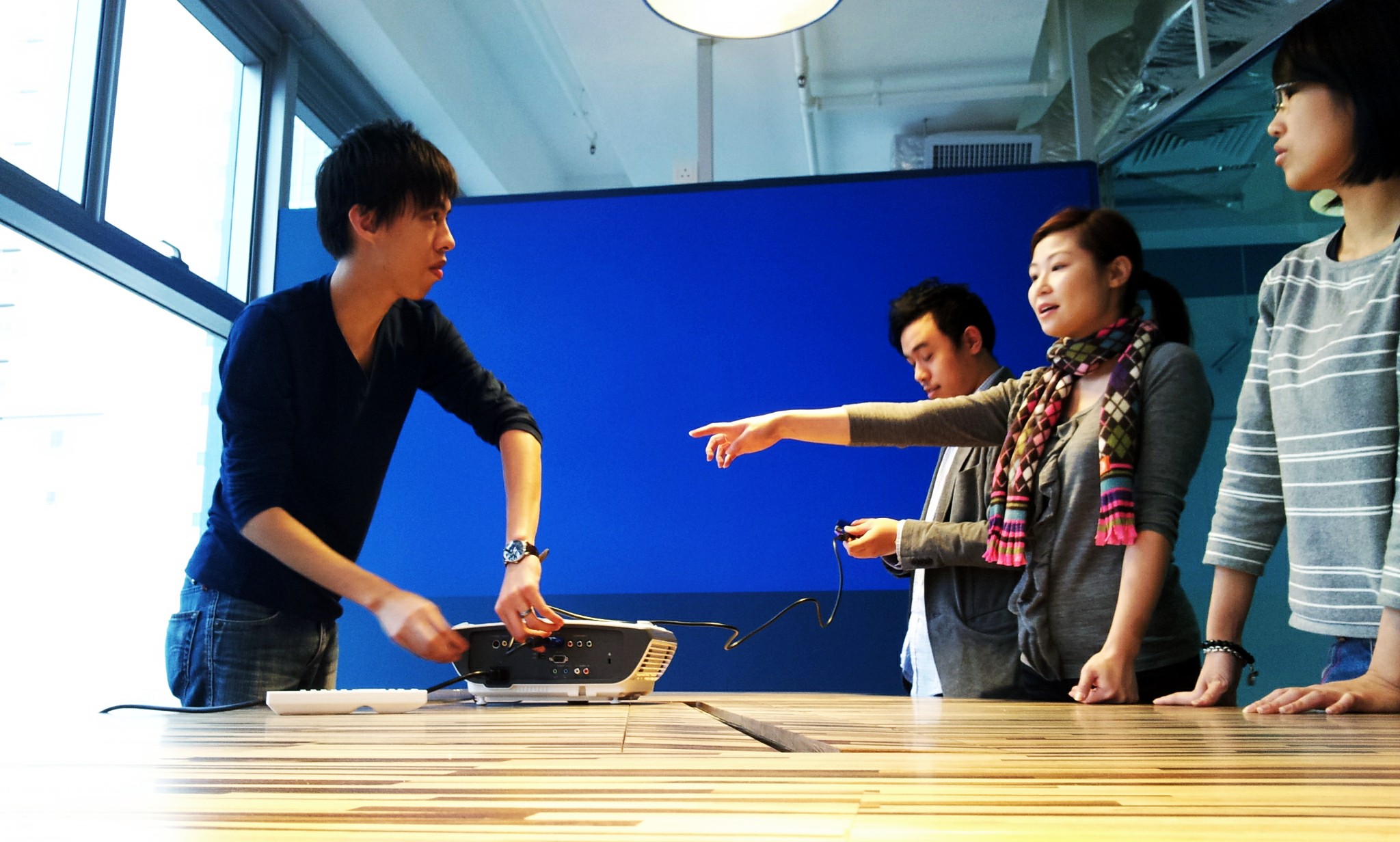 Taking a break after installing 21 desks. It was fun and warm.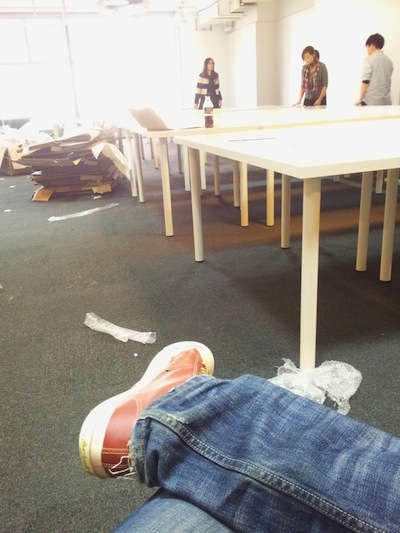 The move was a kind of a project for all of us in the team. We do like new challenges, and we learned a lot about the new office designs, and all the hard works you need to do to convert a place into an office where one wants to spend time in and work!
After working half a day in the new office, we can all feel a huge difference. And, if by any chance you are in Kwun Tong, drop in for a coffee!
(I promise better photos when everything is in place and we get a better camera)
updated on Jan 12:
Here are some nice pics I got from our marketing colleague, Stone =)
Our BIG TalkBox logo at the front door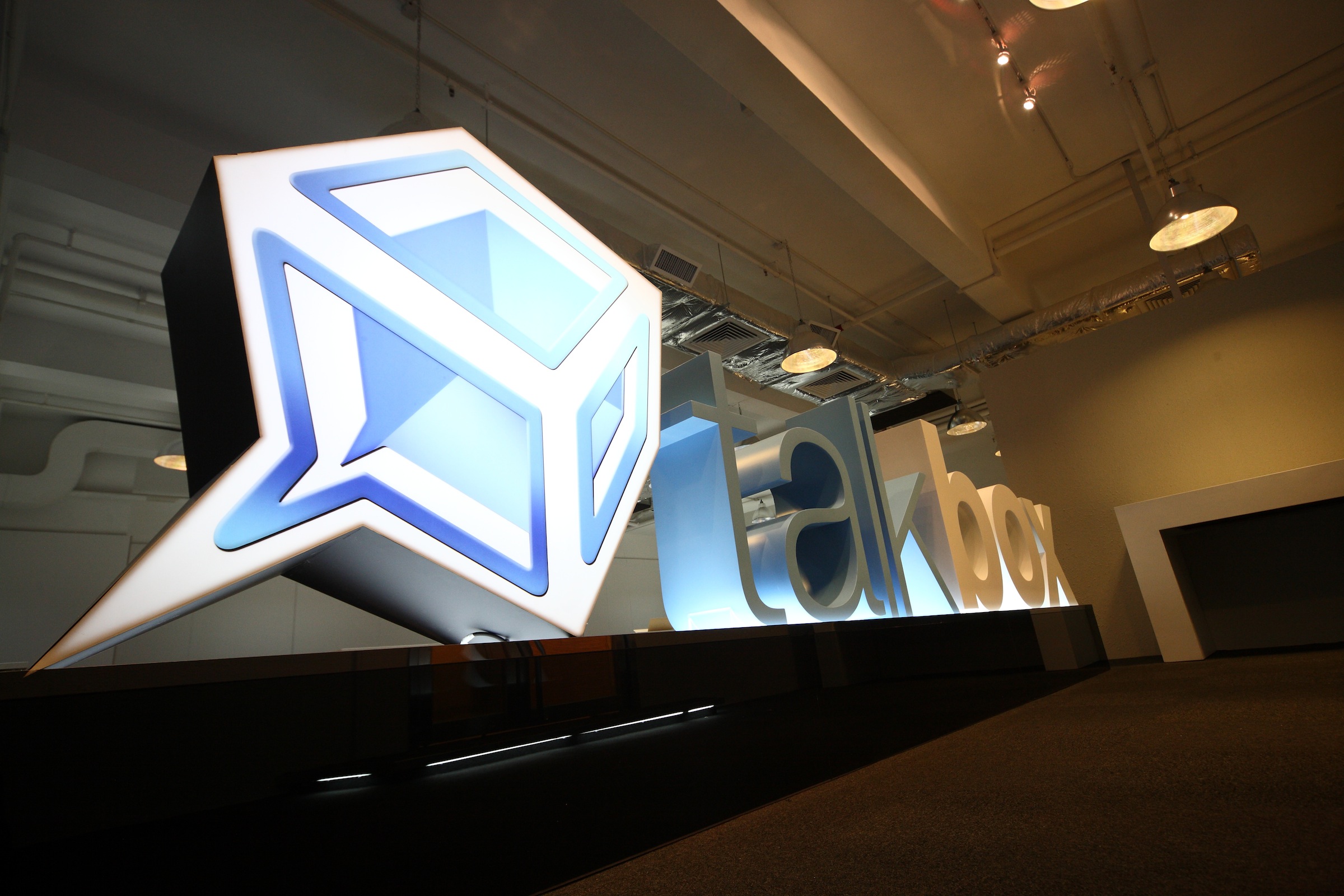 From other angle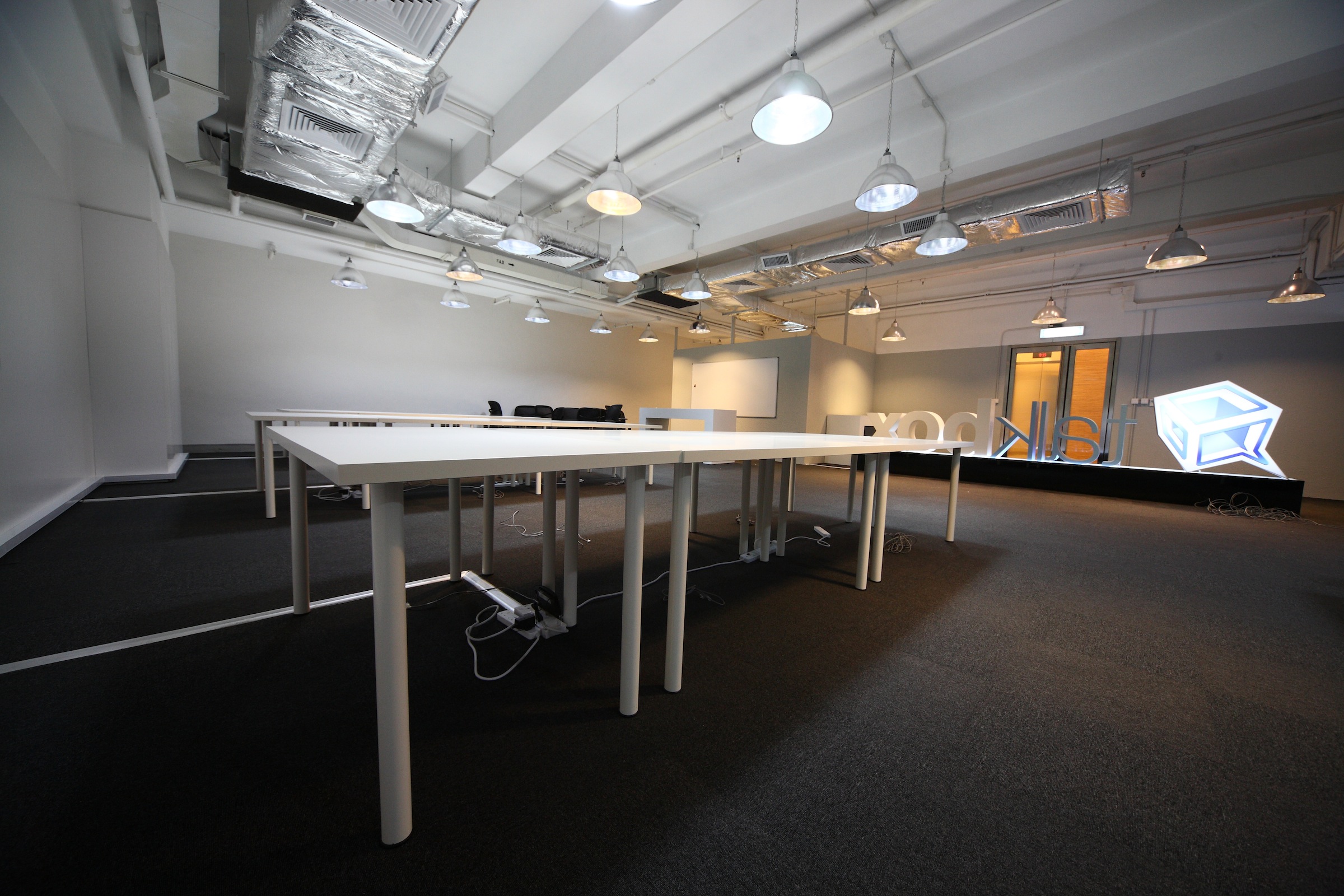 TalkBox team is up and running!