A years ago today on Jan 18, 2011, TalkBox Voice Messenger 1.0 launched. There was no party, no fanfare and zero media coverage. A few months later, people started discovering an extraordinary messaging experience. TalkBox reached its first milestone - hit 1 million users. Today people are talkboxing to and from every country in the world, enhancing free borderless knowledge exchange as people maintain contact with others as if they were around the corner, even when they are around the world.
With millions and millions users getting on board, TalkBox has proved to the whole world that HK small startup can makes huge success. It's been an amazing year. We've met so many incredible people, been a part of this. We couldn't ask for more.
Have you seen this? We have blasted this out to invite all of you to celebrate this happy moment with us by retweeting it/ leaving us a Facebook messages!
Thanks for everyone's retweet and comments =)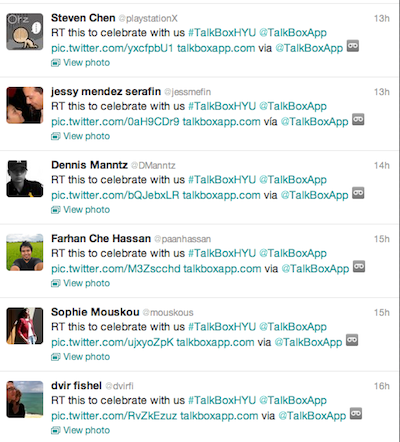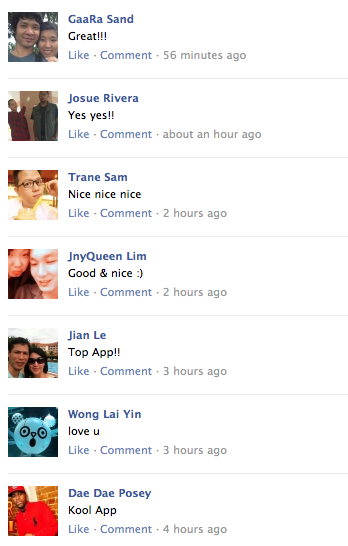 Thank you to our users, journalists and bloggers who recognized and wrote about Skype in our first year. Thank you to everyone who has used TalkBox and recommended it your friends and contacts. We owe our success to all of you, and we are grateful for your support.